Take advantage of golf lessons in Lincoln, California at Lincoln Hills Golf Club. There's never been a better time to improve your golf game. Let us help you.
Lincoln Hills practice facility features over 8 acres of driving range and a separate area where players can work on their chipping and putting techniques. The Practice Facility is open the same hours as the golf course and is available for general practice or instruction.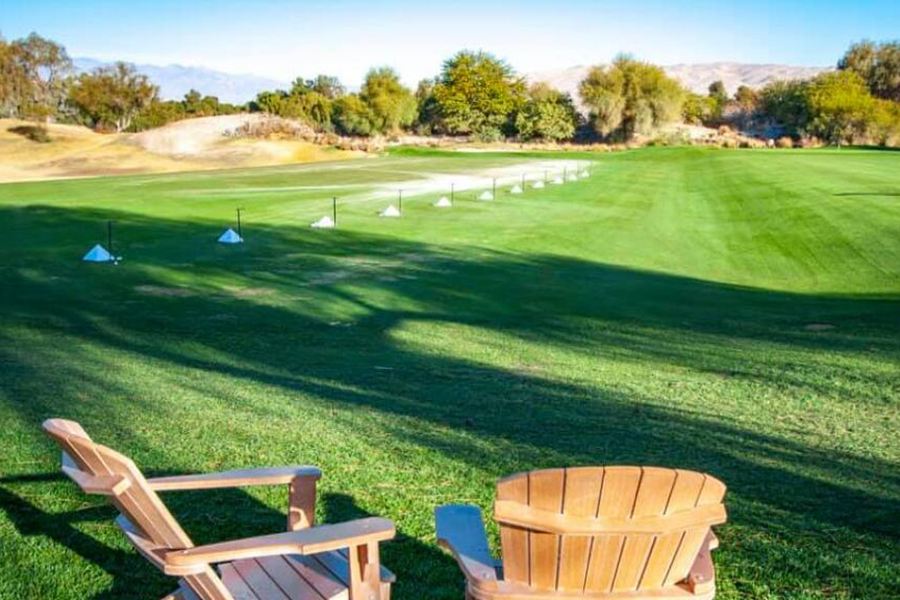 Practice Range Hours
Monday – Sunrise to Sunset
Tuesday – Sunrise to 2 Hours Prior to Sunset
Wednesday – 10 AM to Sunset
Thursday – Sunrise to Sunset
Friday – Sunrise to Sunset
Saturday – Sunrise to Sunset
Sunday – Sunrise to Sunset
Practice Range Prices
Small $5
Medium $7
Large $10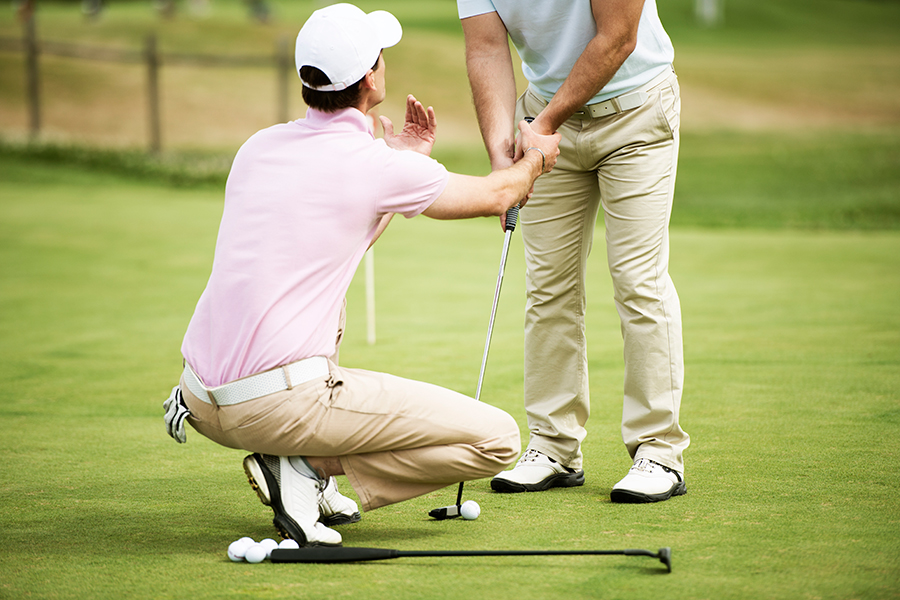 Lincoln Hills Golf Club currently offers lessons through teaching professionals LHGC Director of Instruction, Patty Snyder and Master Teaching Professional, Steven Treadway. Patty and Steven spent years teaching the game of golf to players of all abilities.
Whether you are a beginner, novice, or aspiring Touring Professional, Patty or Steven can assist you with any facet of the game. They offer tailored lessons including individual lessons, group lessons, golf camps, and playing lessons.
Meet Steven
Steven Treadway, Master Teaching Professional
Worked with both male and female tour players
Member of LHGC Teaching Staff for 10 years
Meet Patty
Patty Snyder, Director of Instruction and LPGA Life Member
Former LPGA Tour Player
Certified as an LPGA T & CP Class A Member
All levels of players welcome
Master Teaching Professional
916.835.1435 | Email
About Steven
Ken Venturi Golf Academy
Island Golf Schools of S.C.
Schools of Golf
Twelve Bridges Golf Club
Worked with both male and female tour players
Member of LHGC Teaching Staff for 18 years
Individual Lesson
$55 Resident or Senior
$60 Non-Resident
Series of 3 Lessons
$150 Resident or Senior
$165 Non-Resident
Director of Instruction and LPGA Life Member
916.521.4715 | Email
About Patty
Former LPGA Tour Player
Teaching locally since 1983
Certified as an LPGA T & CP Class A Member
All levels of players welcome
Individual (30 minute) Lesson
$55 Resident or Senior
$60 Non-Resident
Series of 3 Thirty Minute Lessons
$150 Resident or Senior
$165 Non-Resident
$100 Junior
Playing Lessons
$75 per Person (1 – 4 players)
Includes Green Fee and Cart
Teaching Professional, LPGA
916-765-8404 | Email
About Linda
LPGA and USPTA Tennis Certified Instructor
ADM Youth Sports Certified
Titleist Certified Club and Ball Fitter
Taught classes and coached High School sports for over 35 years
Teach beginner and intermediate golf schools
Teach private, semi-private, and playing lessons
Author of "The Academic Athlete"
 
Individual Lesson
$55 Resident or Senior
$60 Non-Resident
Series of 3 Lessons
$150 Resident or Senior
$165 Non-Resident
Teaching Professional, PGA-Coach
916.642.6443 | Email
About Shannon
PGA Of America Member Elected 2012

PGA Coach Certified

PGA ADM Youth Sports Certified

Lincoln High School Mens Golf Coach

Coaching for the past 20 years, Professionals,  top amateurs and you

All Navy Golf Team, Foothill College Golf Team, NCPGA tournament participant

Veteran United States Navy
Individual (30 minute) Lesson (Flight Scope available for an additional cost $20)
$55 Resident or Senior
$60 Non-Resident
Series of 3 Thirty Minute Lessons
$150 Resident or Senior
$165 Non-Resident
$100 Junior
Other:
9-Hole On-Course Evaluation $150 Includes Course Fees
Club Evaluation Using Flight Scope $80